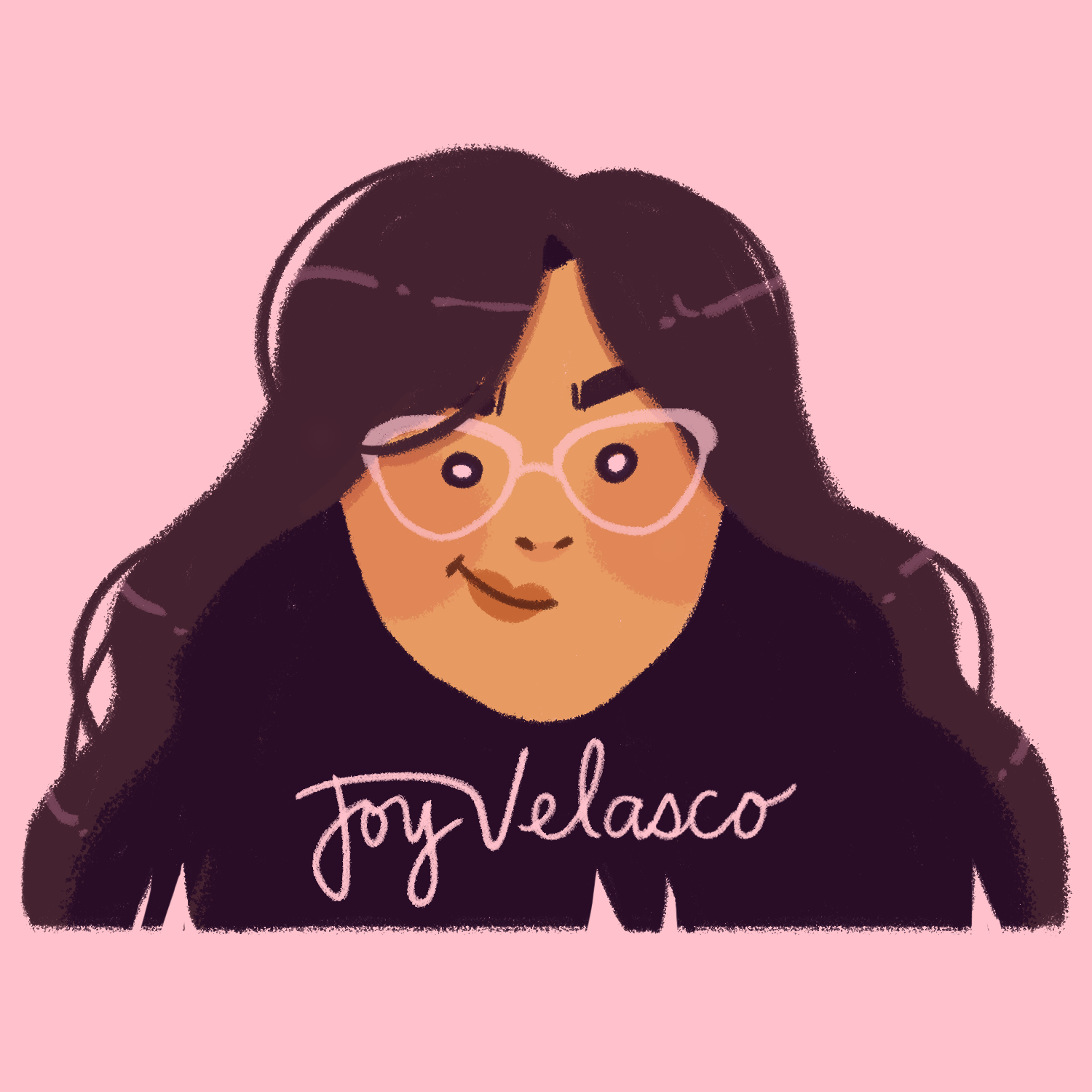 Hey! Nice to meet ya!
I'm a NJ based illustrator and graduated with a BFA in Illustration from Montclair State University. I enjoy playing with color and people to create narrative pieces. I find it so important to talk about social issues, being alone, and the beautiful, messy, complex relationships we have in this life.
I've been able to work with publications such as Vinepair, Womanly Magazine, The Montclarion, Lithium Magazine, Mochi Magazine, and more!
Exhibitions: Moccafest, Comic Arts Brooklyn, Perth Amboy Arts Festival
I'm a proud member of the 2020 Filipino American Artist Directory.
I also lose my keys way too often.
I am always open to opportunities in editorial, publishing, and everything in between! 
joyvelascoart@gmail.com